When I am well fed I am like this sweet, little, happy flower.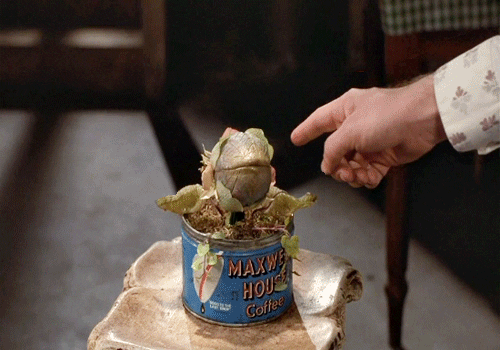 It's that time in the semester where I am almost down to my last $100 on my meal plan… and this girl is getting hungry. When I am hungry I can become this crackmeister, demanding to be fed!! I am much like the plant from the film Little Shop of Horrors, so I have to find ways to supplement some of my meals and feed myself.

Where else would I go to find creative suggestions for easy and cheap meals for this broke college student named Carleigh? YouTube of course!!
Here is what I found:
Ramen Noodle Recipes!!!! YUMMY!!
Hmmm….Questionably delicious but its cheap (in euros)!
These are great ideas!!!  Now that my meal plan is running low, I guess it's time to get more elaborate and start cooking for myself in the good ol' dorm! Pretty much everything I need in order to cook a decent meal is right at my fingertips. Suites on campus are provided with a refrigerator and a convection oven. My suite mates and I have a hot plate and a coffee machine in our kitchenette as well. I have everything that I need, so let's get started because I'm hungry!!